The Lord began stirring our hearts many years ago when we were both teenagers, regarding the care of orphans. We knew from the first day we met each other that we wanted to be involved together with orphans, some way or another. As Christians we had been taught that would involve working in orphanages, and we thought we might eventually open an orphanage together. Through our first year of marriage, however, we felt God calling us to adoption. We were only 19 and 20 years old at the time, but felt excited and overjoyed to obey His call. Throughout the process everyone kept telling us we were crazy, to stop and enjoy life, travel, and do whatever it was young people did, but we knew God had called us to something bigger.
We almost done the process and had only one or two visits left to complete our home study, when our social worker called us into her office. She began to explain to us that we were just too young. While she herself did not think we were too young and believed in our capability and passion, on paper, our ages stood out. She continued to tell us that matching us would prove difficult because any social worker of a child would hesitate on us do to our age. She told us we should finish our home study and then put it on hold for 2 years. We figured if God wanted us to wait for 2 years then we might as well make the best use of our time in those two years. That weekend we went home, gave notice where we were renting and bought a condo...a condo which would not be ready for 6 more months. In the meantime we made arrangements to live with my parents for the 6 months, who happened to live in a 2 bedroom townhouse with my teenage sister. We were going to get as prepared as we could to welcome a toddler into our home in 2 years.
The next week we met with our social worker to finish off the last home study visit. When we walked into her office she had a funny look on her face and we immediately got worried. You know, that weird feeling you get when you cross an international border even though you know you haven't done anything wrong? That one. She proceeded to tell us that they had a little 2 month old baby boy whom had been proposed to three other families and they had all turned him down. They were now coming to us. We didn't even know what to say! We weren't even done our home study! We had just been told days before that we were too young! We also had been told the youngest child ever available was 3 years....this little guy was only 2 months old!! Then the kicker....we were to bring him home in 3 weeks!!! I am sure anyone who has ever been pregnant would know, you typically have several months to wrap your head around the idea of having an infant....not to mention to get your house prepared! We of course said yes and on our way home stopped and bought a copy of "What to Expect the First Year".....this book has been a life saver!!
The next 3 weeks were crazy: getting baby things, organizing my parents tiny townhouse, and watching the foster parent like a hawk on how to change a diaper and feed a bottle. Somehow, only a short month after being told we were too young to adopt, we brought home our darling first son, whose name meant "Gift from God;" couldn't be more true!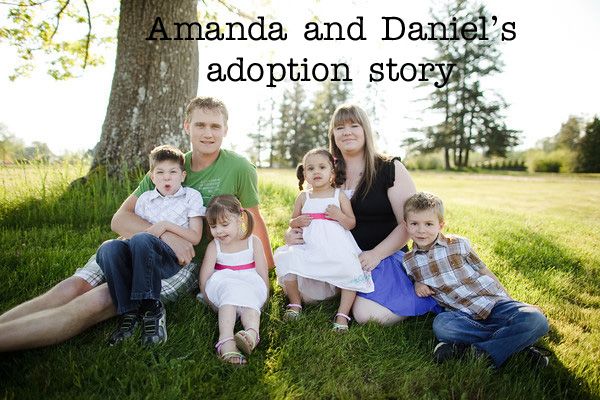 Through that adoption we became aware of fostering, as our son's foster parents had been Christian and had opened our eyes to the need and possibility; we knew it was something we had to do. Again, everyone said we were crazy, that we should be taking it easy and enjoying our new baby. Again they told us we should travel (never figured out why people wanted us to travel so much!) We knew otherwise, we knew there was a need, and a so a year later we opened up as a foster home. Two months after opening up we were placed with a little baby boy from the hospital who we eventually were given the amazing privilege of adopting at the age of 2. At that same time we were placed with his newborn biological sister whom we also adopted by the time she was 2.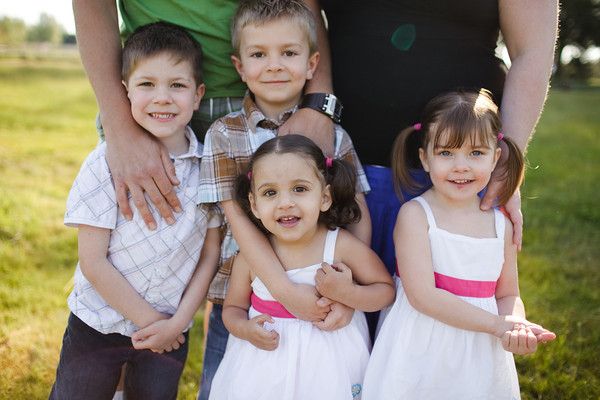 Once we started taking foster children in we couldn't help but feel God call us to give many of them a forever home. We have since adopted 3 more of our foster children, and are in the process of adopting our 5th child from Honduras. This journey in itself has been a crazy experience, filled with obstacle after obstacle of people telling us our family is too big. God has performed so many miracles along the way though, and we know the testimony we will have at the end will be amazing!
It didn't take long into our journey of adoption before we felt God begin to stir our hearts to something even bigger. The most common comment we always heard from other people was "I could never do that! It takes a special person to adopt or foster."
We knew otherwise. We knew it didn't take a special person, it took a special GOD! We knew everything we did was outside of ourselves, and relied entirely on our Father. We also knew, that if people could only have more information, know what God had to say, that they too would feel a desire to care for the orphan. We have since started a charity offering education, awareness and support for adoptive and foster families, and are working at opening a unique type of adoption agency focused on special needs and low fees. We hope to help advocate for the thousands of children right here in our own back yard, as well as the millions of children languishing in orphanages around the world.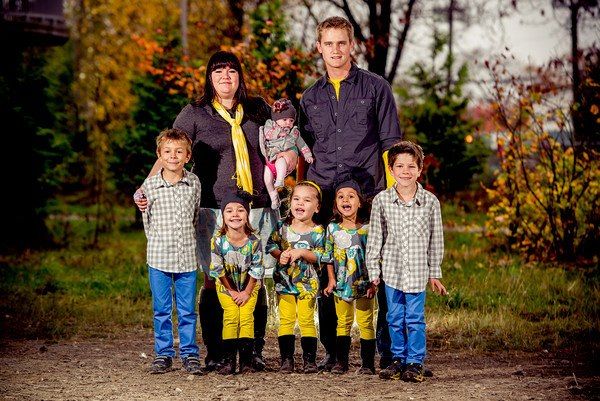 We have been given a burden to speak for those who cannot speak for themselves, to walk out our mandate of James
1:27
"Pure and undefiled religion is this; to care for the widow and orphan." God has given us a passion for the orphaned children of the world, and He wants us to embrace His challenge given to us in James 1:27. God holds us, as Christians, responsible for the 163 million children in this world without a mom and dad. We have been given so much, and therefore so much is required. This is why our dream is to see every believer engaged in helping vulnerable children and I hope catching a glimpse into our lives encourages even one person to do the same! Thanks for reading!